About
The "Village Underground" is the best place to hear live music in New York City. Routinely booking acts that usually play rooms 2 or 3 times the size – the "Underground" gives the discerning music lover a chance to see some of the world's greatest performers in an utterly intimate setting.
We like the description that Citysearch has written.
Surrounded by side booths and candle-lit tables, the intimate club's low stage is bathed in blue light. A step up in the rear–where political posters on naked brick walls recall the Village's radical bohemian past–more tables, ample standing room and a long, polished bar accommodate the crowd. Sight lines and sound are impeccable.
Masterminded by New York City music impresario Noam Dworman, the "Underground" boasts the most diverse booking policy in the city – the only thing our acts have in common is their quality. You might also like to check out our world famous open-mic showcase, every Sunday night at 9:30. Hosted by Sony records A&R man Ron Grant, celebrities and amateurs share the microphone on a weekly basis. Mariah Carey, Stevie Wonder, Brian McKnight, and many others have all been known to drop in.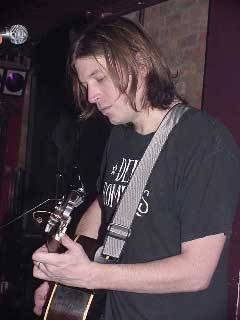 Evan Dando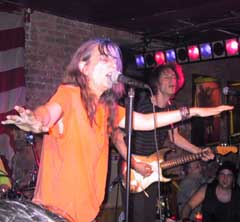 Patti Smith
We work very hard to make the "Village Underground" the best music room in the world – we hope you enjoy it.